---
Road, sea, rail and air transport service
Entrust us with the management of your goods transport
At Nova Containers, we stay true to the principle that all shipments have priority, regardless of volume or destination. We are available Monday through Friday from 7:00 a.m. to 5:00 p.m. to respond to your needs for full or partial loads.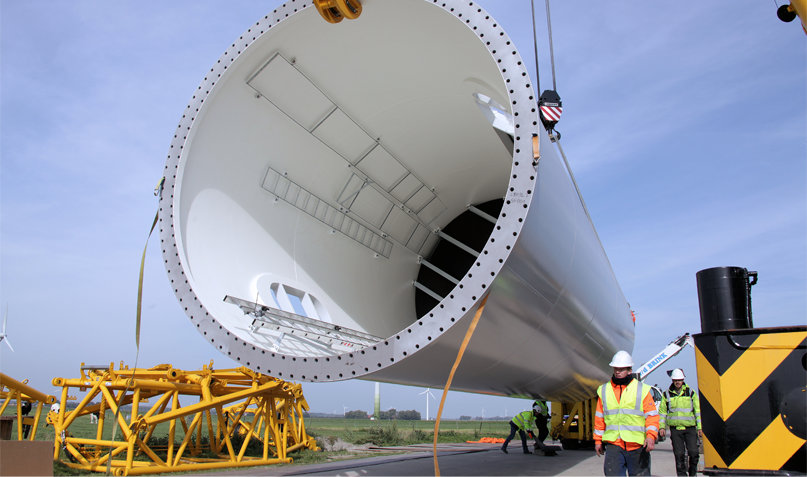 Temperature controlled merchandise
Our partners have all the necessary equipment to support the shipment of merchandise that requires dry, refrigerated or heated transport to ensure the integrity of your goods.
Hazardous materials
We are well-equipped to handle and transport hazardous materials or chemicals that require special expertise in order to limit their risks to the environment and your reputation. To minimize these risks, Nova Containers has partnered up with experts in the field. Don't take risks, entrust these shipments to a qualified and responsible company; call on Nova Containers.
Specialized equipment
The transport of non-standard or oversized goods is a specialty of the experts at Nova Containers. Our partners have all the necessary equipment to succeed: platform type trailers, low bed trailers, dump trucks, detachable swan necks, etc. We have acquired the necessary experience to guarantee a safe shipment that will always meet your requirements for oversized loads of heavy equipment, construction materials, machinery and any other type of loading that must be done with a crane.

Rail transport logistics
We always offer you the most suitable transport solution for sending your goods across Canada. By rail, we ensure safe and reliable delivery of your goods. This shipping method is also recommended for commercial customers due to its lower cost.
Learn more

Maritime transport logistics
Entrust us with the transport of your cargo anywhere in the world. Upon reception of the cargo, we take care of the local transport (Montreal) of sea containers, regular transport, refrigerated goods, closed 53-foot trailer transport, in platform or specialized trailer, 4-axle transport, or cargo transport - both full and partial.
Learn more

Air freight and transport logistics
For more than 30 years, Nova Containers has forged links with numerous agents around the world to provide our clients with the best service. Their specialized, industry-driven approach will ensure that your cargo is transported by air quickly, safely and cost effectively.
Learn more

Road transport logistics
Our reputation is well established in road transport in Montreal. We have become the benchmark in the industry. We are experts in organizing your road transport throughout America. 4-axle flatbed trucks, platform trailers, refrigerated trucks or non-standard loads, we can put all these means at your disposal, according to your needs, without forgetting hazardous materials (RTMD) and explosives.
Learn more